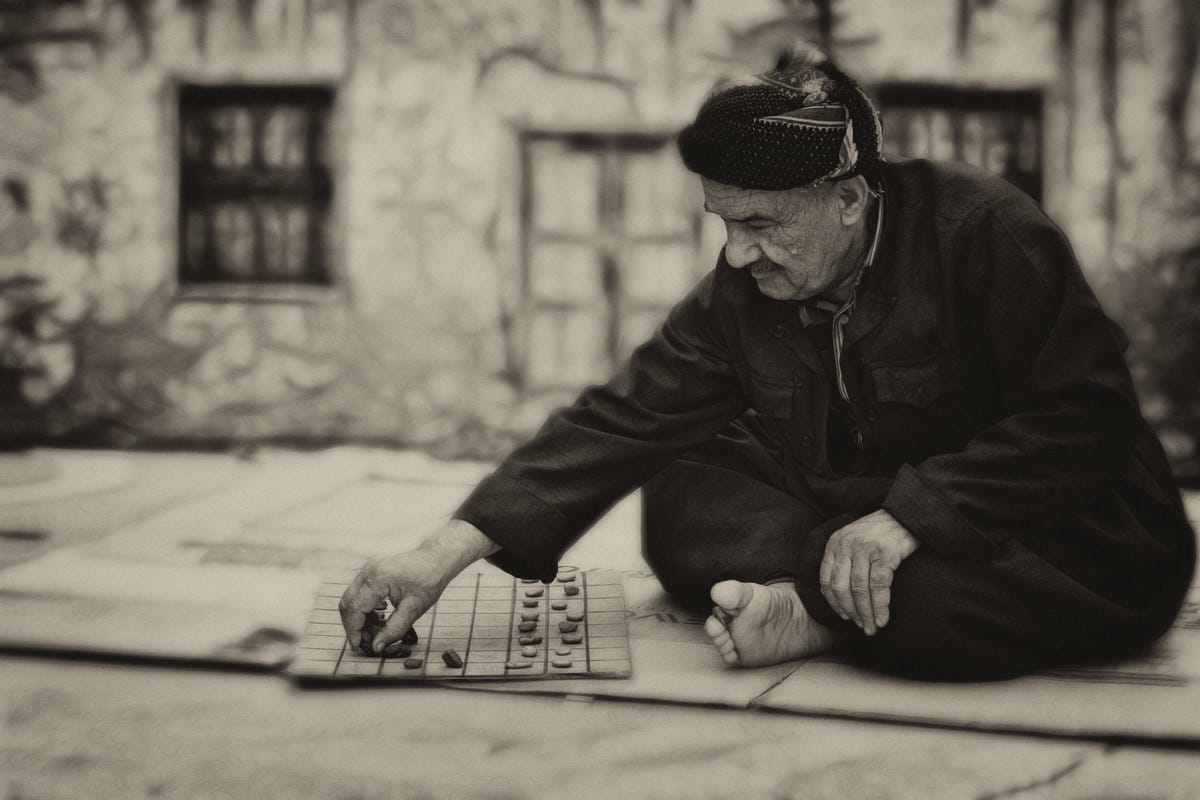 Abel laid the worn, homemade game board before him on the sidewalk. The same one he and Sam had played on since they were kids, right here on this very street corner.
Cardboard and stones — he laid out his own pieces, then another set for Sam. He scanned the street, looking for his friend, then shifted his first stone.
Another glance to the end of the empty road, then, a teardrop fell on the bent and faded cardboard. Abel picked up a stone for Sam and played it. "I miss you, old friend."
Image by omer yousief from Pixabay
---
At ninety-three words, this microfiction falls between a dribble and a drabble. It's one of my favourites, from my archive. I hope you like it too!
---